At Opulay, we know that a restful night can make all the difference
to how you live, work and play. So, we set about ensuring a blissful sleep for all…

The Dream
We believe in a world without sheep-counting and ceiling-staring. Where alarm-clock phobia is a thing of the past and bleary-eyed mornings are no more.
A world where the break of day is for leaping out of bed feeling refreshed and ready for whatever lies ahead.
A PASSION FOR SLEEP PERFECTION
Our dream of the perfect night's sleep relied on making
a truly exceptional mattress a reality for all.
The Nightmare
Our challenge began before we even got to the mattress. Know why? Because mattress shopping sucks.
From eye-watering mark-ups and a frustrating inability to comparison shop, to the awkwardness of lying fully-clothed in a crowded store, being pushed to make a 5-second decision on a 10-year investment.
The next problem came in the form of firmness. Why, we wondered, should sleepers be forced to choose between a soft or firm mattress? And what if their preference changed over time?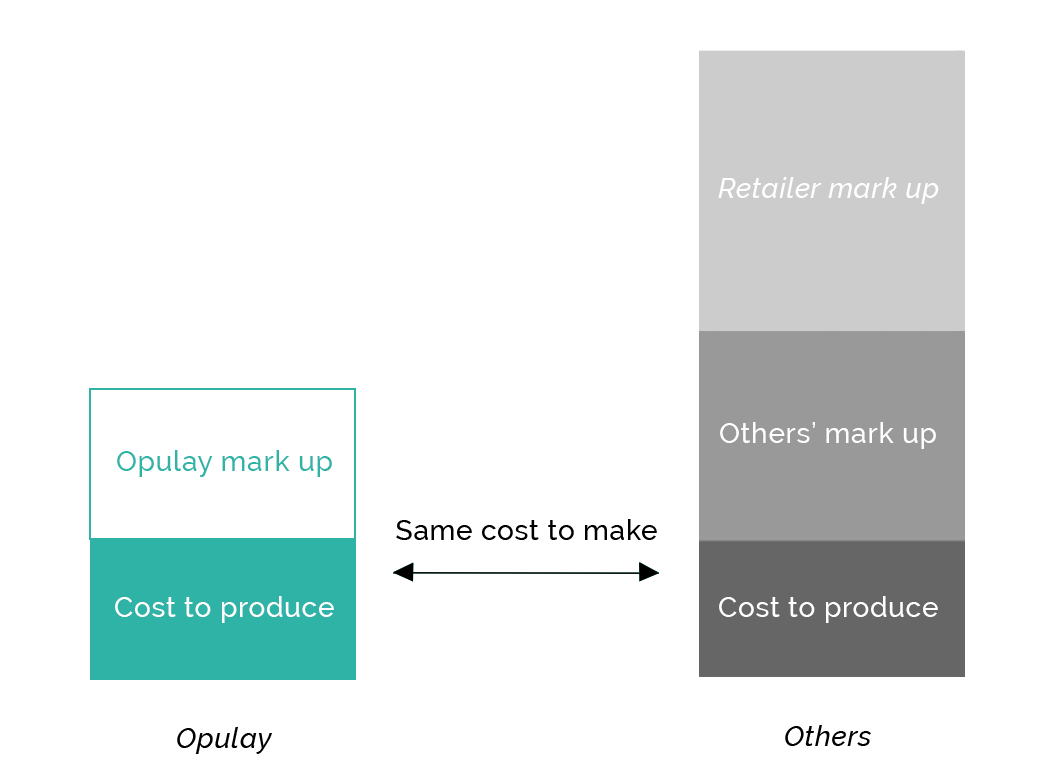 We were determined to find a better way to connect customers
with a mattress that was just right for their needs – one that would
ensure peaceful slumber from dusk till dawn.
The Better Way
Opulay is a refreshingly simple alternative to traditional mattress shopping, offering a premium quality, Australian-made product that lets you control the firmness on individual sides of your mattress.
Online ordering means no traipsing from shop to shop, while modular functionality allows you to have your Opulay set up in minutes, as your mattress literally "comes to life" before your eyes!