It's the mattress that dreams are made on.
Carefully crafted to promote exceptional sleep quality,
Opulay can be customised to suit your very own comfort preferences
resulting in perfect slumber, night after peaceful night.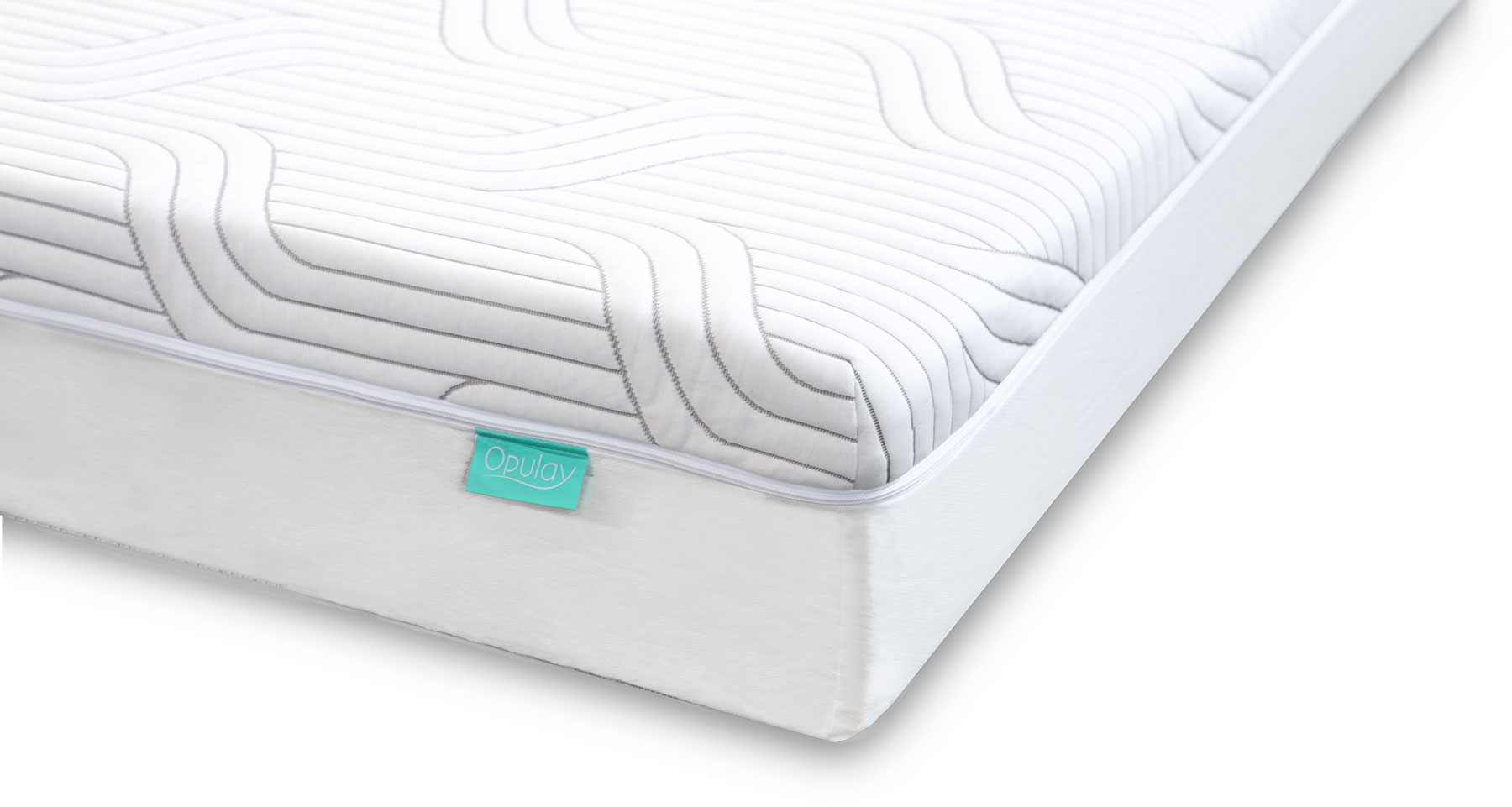 Our Mattress
On a quest to find the perfect mattress, we discovered that "perfect" means different things to different sleepers.
Opulay features a reversible topper that lets you adjust the firmness – on one or both sides of the mattress – to suit yourself and your sleeping partner.
DISCOVER YOUR PERFECT SLEEP
DISCOVER YOUR PERFECT SLEEP
The mattress arrived within 2 days and was extremely simple to unfold. I was going to buy 2 single beds, which of course meant complete new linen etc., as my husband wants a firm base and I can only sleep on a soft base. The Opulay mattress solved the problem and it was easy to turn one side over.

Betty B.

VICTORIA
Very happy with our new mattress. Comfortable and excellent service from Opulay. Answered all my questions thoughtfully and acurately. Thanks!

Rina M.

NSW
Sleep has been sound since we have had the Opulay mattress much better than our previous one.

May L.

NSW
The matress is really good for our body, we feel our muscle got more relaxed since we upgrated to Opulay, we woke up more energetic and feel less muscle pains and sour! It totally worth the investment!

Dacheng J.

WA
After many years and many mattesses - innerspring, air cell, foam - the Opulay has been so comfortable that my husband, who suffers pain from two back injuries, was finally able to say, "This is a good mattress. At least it doesn't poke and prod the pain, keeping me awake all night."

Gail C.

NSW
Wasn't sure what to expect but I'm super happy. It's extremely comfortable. Feels like I'm laying on a cloud.

Eloise B.

QLD
Wow absolutely blown away by this mattress! Its everything I wanted and more! I love how you can change the firmness of the mattress too! Thank you so much! Love it!

Jasmine H.

QLD
Read Customer Reviews

Sleep on It For 100 Nights
Take 100 nights to "sleep on it".
If you're not in love with Opulay,
we'll pick up and refund – free and hassle-free.
Learn More